Maine and New Hampshire Hotels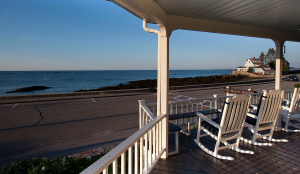 Lafayette Hotels is a family owned and operated group of carefully curated hotels across Maine and New Hampshire. We have a mix of stunning beachfront resorts to friendly roadside inns. No matter what, you'll be sure to experience genuine hospitality when you choose a Lafayette Hotels property.
Maine Beaches, Coasts, Cities, and Parks
In Maine we have properties on or near the water in Kennebunk, Kennebunkport, Ogunquit Beach, Wells Beach, Old Orchard Beach, Boothbay Harbor, Belfast, and Bar Harbor. Additionally, we have properties located in some of Maine's largest cities including: Portland, South Portland, Bangor, Augusta and Waterville.
Our hotels are conveniently located near the biggest vacation destinations throughout Maine including the popular southern Maine beaches, the picturesque Mid-Coast Maine area, the majestic Katahdin Region, the tranquil Belgrade Lakes area, the awe-inspiring Acadia National Park, and many more.
New Hampshire Lakes, Mountains, Seashore and Historic Villages
The four New Hampshire hotels include Fireside Inn-Gilford at Lake Winnipesaukee in the heart of the New Hampshire Lakes Region. Fireside Inn-West Lebanon is near the New Hampshire and Vermont border and just minutes from Dartmouth College. Janmere Motel is located steps from Hampton Beach. Nordic Village Resort is located in the historic village of Jackson, just minutes from four major ski areas, less than one mile from Story Land, and near North Conway. Enjoy New Hampshire from the White Mountains to the Atlantic Ocean at Lafayette Hotels.